SELF-CONFIDENCE TRAINER

No affirmations, no 'positive thinking', no hype. Instead solid, reliable techniques
PANIC ATTACKS PROGRAM

When listening to the Panic Prevention Program you will discover:
A reliable method of relaxing the mind and body quickly
4 sure-fire ways to combat hyperventilation
Effective anxiety-lowering exercises
A complete understanding of how panic attacks work
A 3 piece panic-busting toolkit
A deeply relaxing hypnosis session to help you get rid of panic attacks
INSOMNIA CURE

Hypnosis relaxes you deeply, which is exactly what you need for your body and mind to 'tip over' into sleep.
Additionally, hypnosis is excellent for stopping the 'chattering mind' that plagues so many insomniacs.
THE HYPNOTIC DIET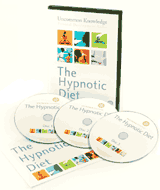 A revolutionary new approach to weight loss.
GAIN SOCIAL EXCELLENCE

Get from feeling awkward to feeling awesome in company, using relaxing hypnosis.
DISCLAIMER: The programs introduced in this page may contain affiliate links which will bring you to a website that has physical hypnosis product, digital product and courses. The references are relevant to the said program. There is no obligation for a purchase if you do not wish to buy. You are encouraged to read the write-up on the program in order to decide if it is beneficial to you.